24hrs of Vatsim is soon!
Published 24 February 2023

• by Rocky Bozak 1554483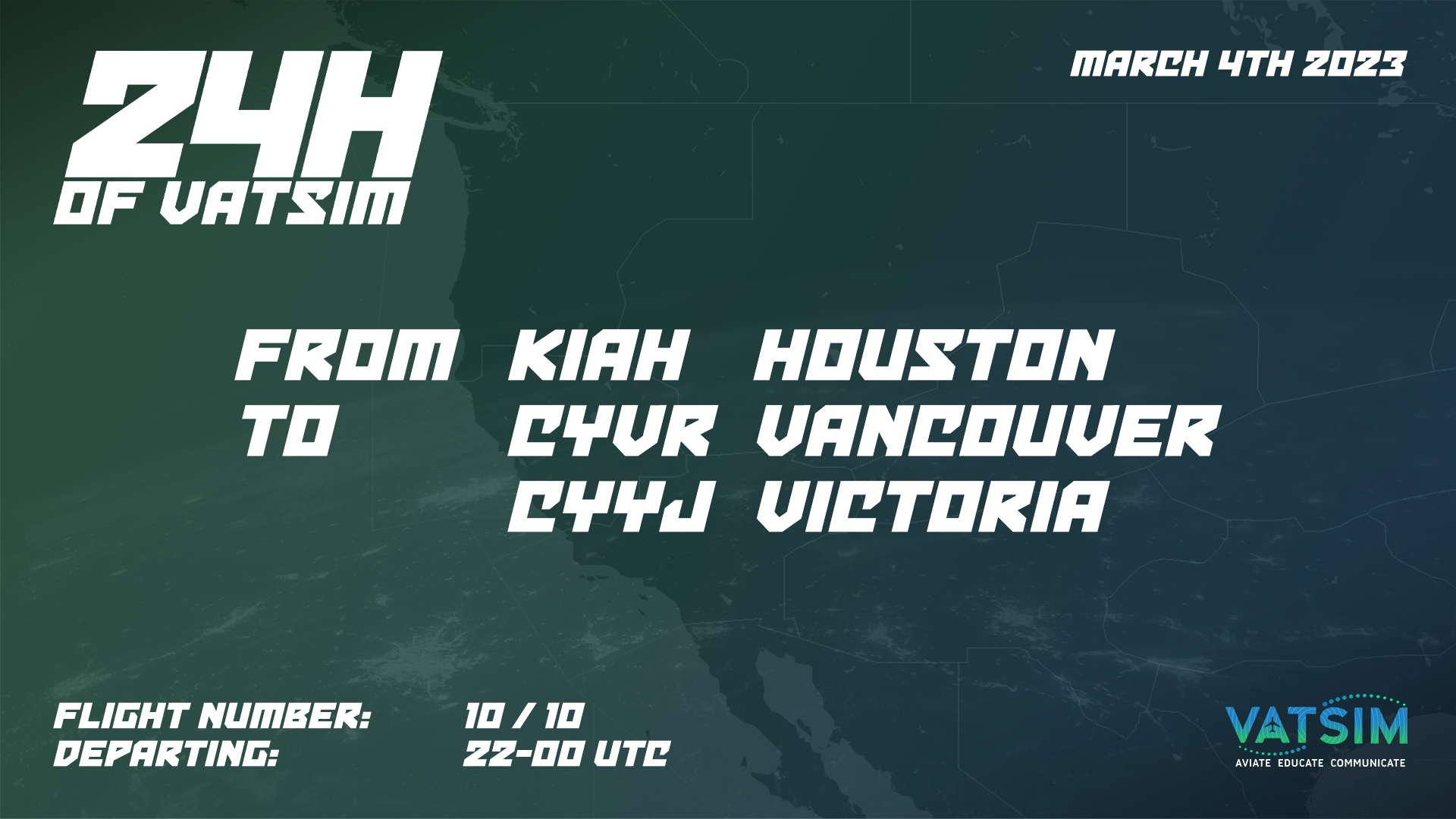 ---
24-HRS of Vatsim
We are so excited to participate in this event, there is going to be a lot of traffic into both CYVR and CYYJ! Its going to be so much fun!
Controllers
Get your sign-ups in to control, theres lots of us and its gonna be a blast. You can sign up using the following link. https://forms.gle/o6wnHFXxMDbYYSZaA
If you're looking to experience a good volume of traffic as a controller this is a great opportunity! Good practice for our upcoming CTP as well!
Pilots
As of posting this theres still lots of slots available for a nice 5 hour flight. Get your sign-ups in before the slots are gone. Personally I recommend flying into CYYJ. The best airport!